Rebates & Incentives through Georgia Power:  Georgia Power offers rebates designed to help offset costs to decrease power consumption. Having a Whole House Energy Assessment (energy audit) performed on your home is the best way to diagnose where energy is being lost in your home. Georgia Power rebates the homeowner $150 after having the audit performed by ECS. The energy audit first begins with our Building Performance Institute (BPI) certified analyst using state of the art diagnostic equipment and software to perform a comprehensive home energy audit. We will identify and recommend specific energy saving home improvements that help you reach a total energy reduction goal of at least 25% which will qualify you for an additional $1000 GA Power rebate. Once the recommended improvements are successfully completed, a follow-up assessment (test-out) will then be performed to measure the improvement to the building envelope and to verify any DIY improvements completed.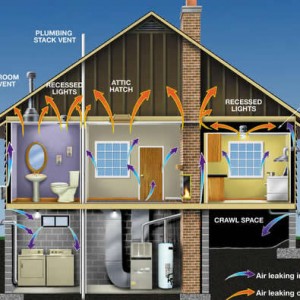 Benefits of the Whole-House Approach with Georgia Power can include:
Rebates up to $1150 to help offset part of the cost of the home assessment and efficiency improvements
Potential energy power and gas savings of up to 30%
Audit performed by a BPI certified Professional Building Analyst
Third party quality assurance performed intermittently to verify that the work is done properly
More comfortable and healthy home with fewer drafts and hot/cold spots.