Georgia Power Whole House Assessment
We are ENERGY STAR approved through Georgia Power which entitles Georgia Power customers to receive a $150 rebate for a Whole House Energy Assessment (energy audit). The primary objective of the audit is to identify problem areas where improvements can be implemented to increase the structure's efficiency and generate significant long-term savings by reducing heating and cooling costs and electrical baseload in the home.
A comprehensive energy audit by Energy Conservation Solutions (ECS) is a series of diagnostic tests that identify how to best increase energy efficiency, reduce utility bills, improve indoor air quality, and create a more comfortable and healthier environment for your home. By conserving energy and reducing emissions, we all can do our part to help protect the environment for a sustainable future.
The national magazine Scientific American did a story about an audit that we performed for writer Robyn Bockenek. Make sure to view the video.
Comprehensive BPI certified Energy Audit
Our BPI certified Professional Building Analysts utilize state-of-the-art diagnostic equipment in order to diagnose exactly where a home is losing energy. Rather than spending significant money on a single isolated improvement such as new HVAC, windows, or insulation, ECS takes a "whole house approach" to determine a comprehensive solution to maximizing energy efficiency for the least possible cost.
Once the diagnostic testing is completed, a list of prioritized improvements is provided to the client in an easy-to-understand audit report. Implementing the recommended improvements will benefit the homeowner with lower utility bills, reduced drafts and uneven temperatures, and improved indoor air quality (dust, humidity, etc.).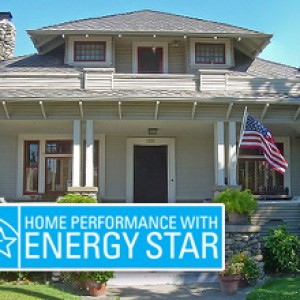 A full scope energy audit conducted by ECS should not be confused with a free, low-tech minimal assessment, which is available from many sources. Our audits generally take between 2-4 hours on site and an additional 5-6 hours with the backend calculations and paperwork. They are significantly more comprehensive than a simple visual inspection. Our audits include a blower door test which identifies areas in the building that are leaking energy, a thorough analysis of the ductwork to identify problem areas or leaks in HVAC ductwork, a carbon monoxide reading to make sure exhaust systems are working properly, and a thermal imaging camera analysis to pinpoint weak areas in the building thermal envelope. After the audit inspection is completed, we take the raw data and put it into a user friendly report for you with prioritized recommendations and projected savings. At this point, you can elect to make the improvements yourself or have us implement the improvements. We will return and re-run the testing equipment (called a test-out) to measure the specific improvements to ensure maximum rebates from Georgia Power.
The primary goal is to improve overall comfort level and temperature consistency which includes reducing heating and cooling cost, reducing electric baseload, eliminating hot and cold spots in the home, and ensuring healthy ventilation in cost effective way. Our recommendations represent both "cutting edge" building science materials and techniques and also simple "tried and true" common sense improvements that will make a big difference in how your home feels and performs. The recommendations we make are prioritized with the concept of a "payback" in mind. Payback is an estimate of how long it will take to save enough energy to pay for the cost of a conservation measure. We believe that it is important to calculate the payback in order to help prioritize your upgrades to achieve the best return on your investment. Therefore, sealing up air leaks, upgrading to low efficiency lighting, and duct-sealing are low cost measures and usually have the fastest return on investment. It is also important to replace only the systems and appliances that are failing or faulty for an effective payback period.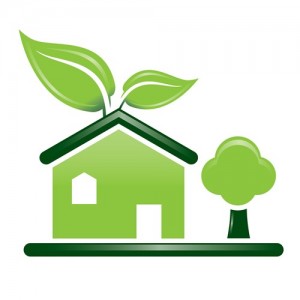 Our Comprehensive BPI certified energy audit includes:
Access to rebates through pre and post diagnostic testing
A comprehensive, lengthy top-to-bottom analysis of home by our certified BPI building analyst
Diagnostic testing by a BPI certified Professional Building Analyst
Beacon Home Energy Software modeling with payback analysis
A comprehensive audit report  –  Click Here to View a Sample Audit Report >
Health and safety testing
A call or face to face meeting with one of our BPI certified Professional Building Analysts to explain the reports and answer any questions